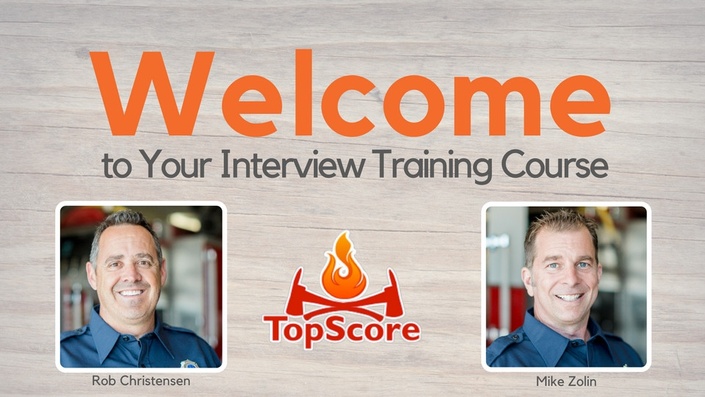 Firefighter Interview Training Course
Learn a proven interview system that has helped hundreds of prospective firefighters, just like you, land their dream job.
Enroll in Course
Do you have a firefighter interview coming up?

Are you willing to do whatever it takes to become a full-time paid firefighter?

Is being a firefighter the only career you can imagine spending your life doing?


Is the department you're applying for highly competitive?

Have you googled interview questions but still feel like you need more direction?


Could your interview preparation benefit from specific direction?


Do you wish you knew exactly what your interview board is looking for?
Professional Interview Training is the missing piece that will set you apart from your competition.
Last year, at a large department 93% of job offers went to candidates who completed TopScore Interview Training.

Why is the TopScore program so effective?

We don't expect you to prepare for 101 possible interview questions. It isn't possible to do that well.

We teach you how to use a proven system to ensure you will be ready to answer ANY question.

After learning the TopScore Interview system, you will be able to confidently execute the following:

The TopScore Top5

, the foundation for answering questions. You will learn how to break down your answers into five simple but effective parts. This formula will help you avoid nervous rambling and guide you through the interview by providing a specific structure to create a compelling response to ANY question.



TopScore Marketing Priorities

, the key items that market you for the job. Here's the secret, the interview board looks for information they don't directly ask questions about. This system allows you to identify those areas and include them— no matter what questions you are asked.



Interview Rules

, the unwritten rules you must follow to be successful in your interview. We have seen candidates fail by saying just one wrong thing. To avoid this, you will learn the rules you need to ensure your success.
So, What's Included?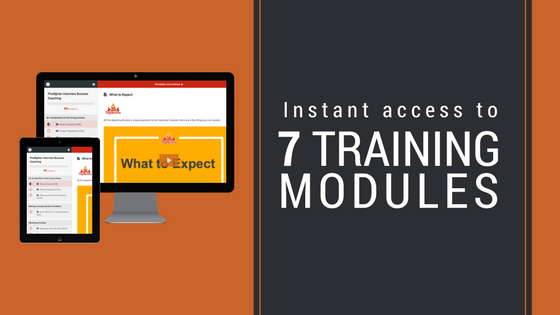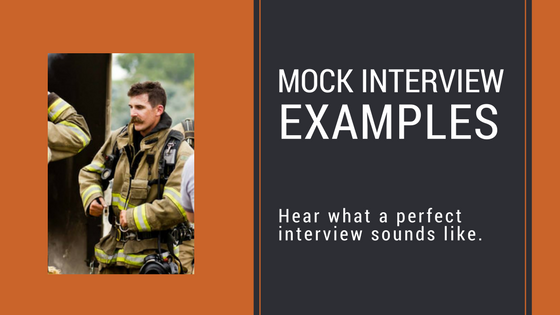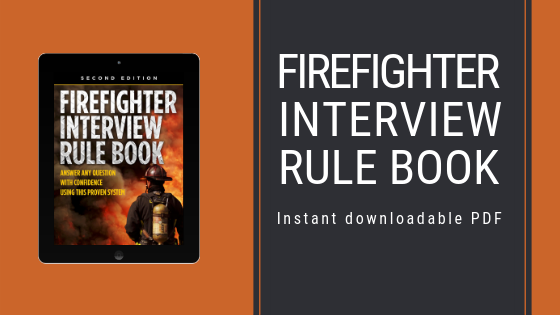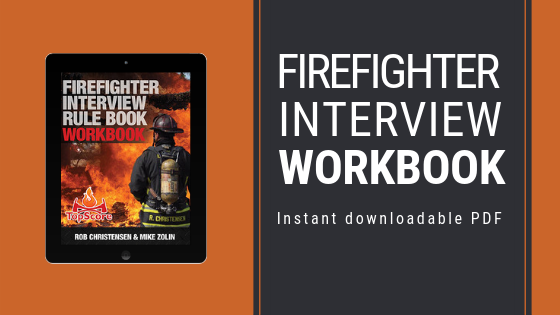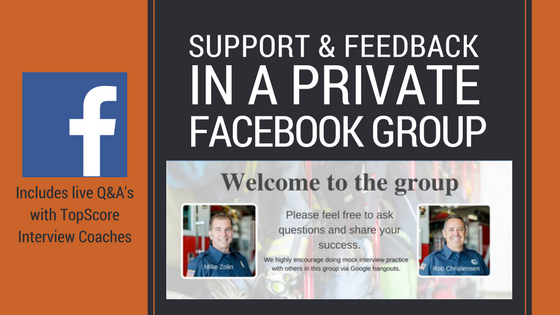 Let's take a look at each section


Section ONE: An introduction to the hiring process

Unfortunately, it is extremely common for great candidates to get passed up because they didn't have the information they needed to be competitive during the hiring process. In this section you'll learn what to expect during the hiring process and exactly what successful candidates are doing to secure a job.


Section TWO: Setting a strong interview foundation

In order to know what type of information to include in your answers you need to know what the interview board is looking for. In this section we'll uncover the specific items the board is looking for and how to use a job description to your advantage.


Section THREE: TopScore Top5

After you complete this section your interview will be stronger than 90% of your competition. Here we will cover the five elements every answer should include.


Section FOUR: Marketing Priorities

In this section you'll learn how to identify, prioritize, and display your top traits and learn how to share them no matter what questions you are asked.


Section FIVE: What if questions

During your interview you'll face several different types of questions, some are designed to test your character and some to throw you off. Once completing this section you'll be prepared for ANY type of question and will respond with confidence.


Section SIX: The final pieces
The hiring list will be made up of scores less than a point apart. The final section provides you with the tools to wrap your interview up strong and secure the final points you need to land the job. It will also cover nontraditional interview styles to ensure you're prepared for anything.


Section SEVEN: Practice

After completing the course you've distinguished yourself from 99% of your competition. The final factor that will determine your success is practice. We'll guide you through how to conduct mock interviews, teach you how to use an interview score card, and give you proven preparation exercises.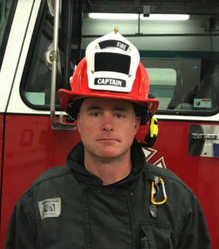 "Before taking this class I was not adequately able to express the reasons that I should be hired to work as a firefighter. After your class I became confident during my interviews. I know it isn't magic. It's about learning how to express the deep desire you have to follow your calling and you taught me how to do it."

-Robert Pettinger Valedictorian F.D.N.Y. Spring 2009 Recruit Class
"I was given notice on Thursday that I would be having a chiefs interview on Tuesday. Man thank goodness I got this program in the summer and have been steadily working on it." -Nick

After you get offered the interview you may only have a few days to prepare. If your competition started before then (the strong candidates have) you will be at a major disadvantage.

By starting your interview training now you will have a competitive edge.

Yes, there are bonuses!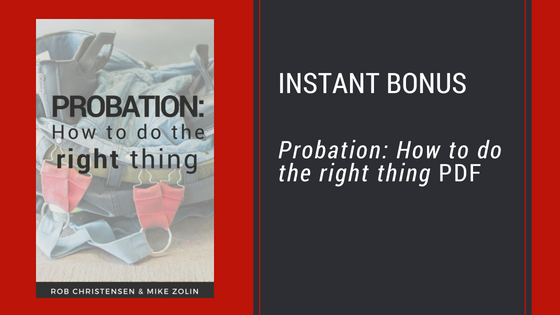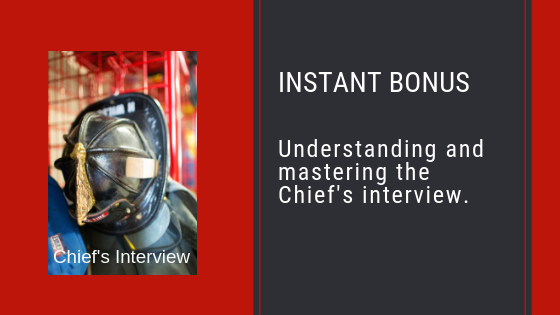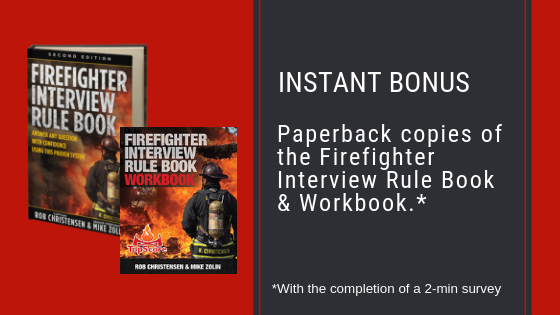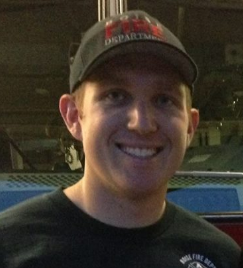 "It is rare to test once and land a job in the fire service, but with the interviewing techniques I was taught by TopScore I was able to make it happen."

-Kevin Sepian, firefighter
What's My Investment?

How much will testing year after year cost you? What are you forfeiting if your interview isn't at its best? What difference will working for a full-time paid department make in your life? A mediocre interview may cost you a great deal.


One Time Payment of $397
or
Two Payments of $209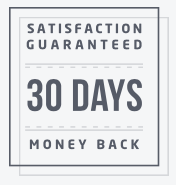 And you are 100% safe to try it out. If for some reason you don't feel entirely prepared for your interview or you find a better program online, then just let us know - and you get all of your money back.
Want to talk to someone about the program?
Email your name and number to cal[email protected] and either Mike or Rob will call you asap.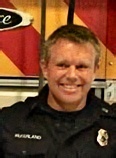 "There is a big gap between the candidate who memorizes answers to a set of questions and the one that can think and respond dynamically to answer any question thrown at them. TopScore is an essential component to bridging that gap."

-Andy McFarland, firefighter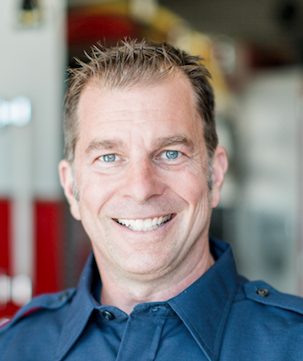 Meet the coaches

MIKE ZOLIN
Firefighter, Author, Interview Coach

Before becoming a firefighter 20 years ago, I tested at 75 plus departments, some of these tests had as many as 20,000 other candidates. I tested for over FIVE years! Then, I met a mentor. He gave me the missing pieces I needed and my years of testing quickly came to an end. Because of his coaching, I landed the best job in the world at a dream department. The gift he gave me was priceless and inspired me to help other candidates, like you.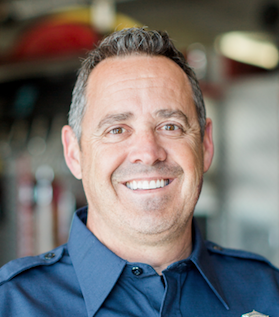 ROB CHRISTENSEN

Fire Captain, Author, Interview Coach
Mike and I have spent the last 15 years uncovering the most successful firefighter interview skills and then organizing them into a simple to understand process called the TopScore Top5. The process has resulted in hundreds of successful interviews and saved candidates years of trial and error.
Frequently Asked Questions
How long does it take to complete the course?
The course only takes 2-3 hours to complete. So, if you only have a few days until your interview, you'll be able to finish the course and spend your time effectively preparing.
When does the course start and finish?
The course starts now and never ends! It is a completely self-paced online course - you decide when you start and when you finish.
How long do I have access to the course?
How does lifetime access sound? After enrolling, you have unlimited access to this course for as long as you like - across any and all devices you own.