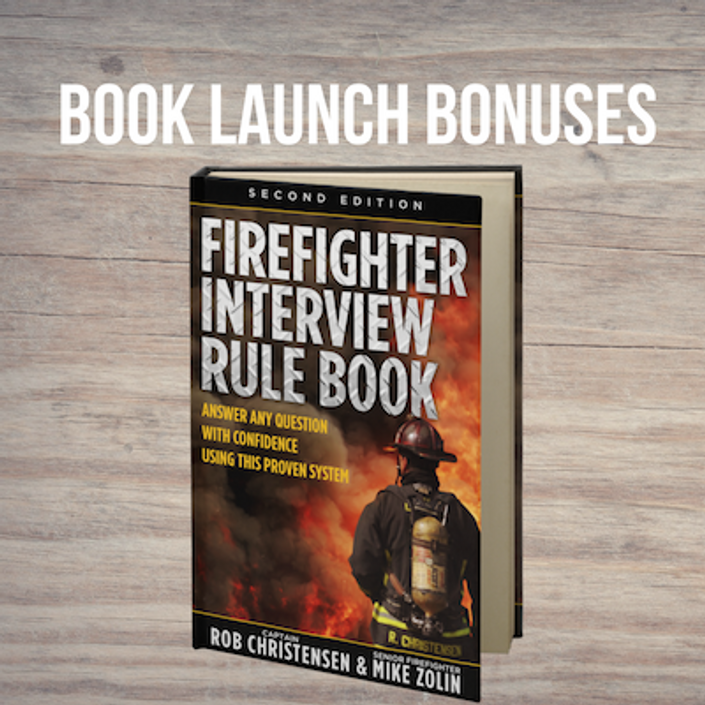 TopScore Interview Rule Book Bonuses
One step closer to a successful interview and earning a spot with your dream department
This is a bonus course for candidates who purchased the second edition of the paperback Firefighter Interview Rule Book. To enroll order your book from Amazon or Interview911.com, forward your receipt to [email protected], upon confirmation you'll receive an email with a 100% discount code.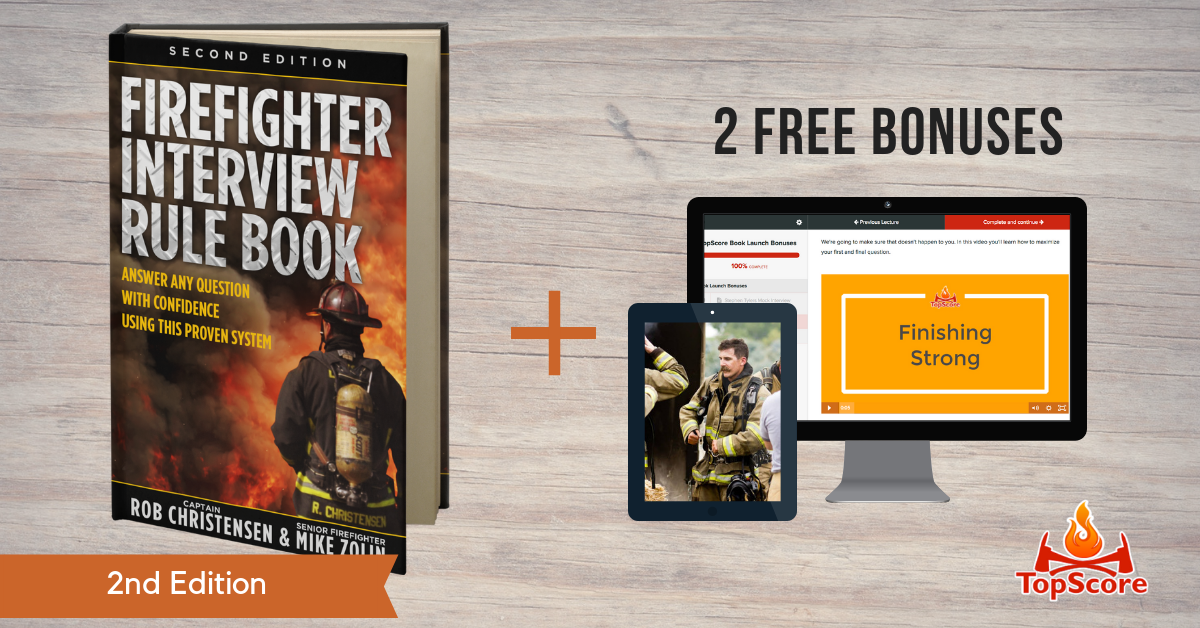 BONUS 1: Mock interview example with Stephen Tyler.
Stephen Tyler is a perfect example of someone who put in the effort and saw the reward. He was 1 of 4 people in his hiring cycle to get a perfect score and has been offered positions at several departments. Most people never get the opportunity to hear what a perfect interview sounds like. We give some examples in the book, but hearing how someone brought it all together will be extremely helpful.
BONUS 2: Finishing Strong Video.
Two of the most common places for candidates to leave points on the table and fall behind their competition is during the first and final question of the interview. We're going to make sure that doesn't happen to you. In this video you'll learn how to maximize your first and final question.